Beautiful restored church and farmhouse with 1 hectare of land and swimming pool.
 
We are delighted to offer to the open market this outstanding historical gem in the green hills of Umbria. The tower and church of Santa Giuliana is truly an exceptional monument. The old church and tower dates back to the 12th Century, however one can clearly see evidence of Roman influence. It was part of a defensive system in the middle ages which was controlled by the fortress of Santa Giuliana which can be seen above.

Santa Guiliana came under the jurisdiction of the Caraldolese Abbey of S. Salvatore on Monte Acuto the highest pointed mountain directly to the west of Monte Corona.

The external stone works of the tower, church and building is just amazing. There is a round porthole window to the left of the arched window of the church. It is reputed priests handed out alms to the poor and lepers.

Legend has it that there is a golden bull buried under the tower and some excavation has been done, however, to date nothing has been found.

The two frescoes date back to the Renaissance. The Madonna and Child was painted in the early 14th century whilst the Virgin Mary, Santa Giuliana, Santa Lucia and the two other patron saints of Perugia was painted a little later. These two absolutely original paintings will remain in the church, which is now de-consecrated.

This is truly an historical building and an incredibly part of Umbrian history. If you are looking for authenticity. This is it!

For security reasons the map below indicates only the approximate location.
Tenure: Freehold
EPC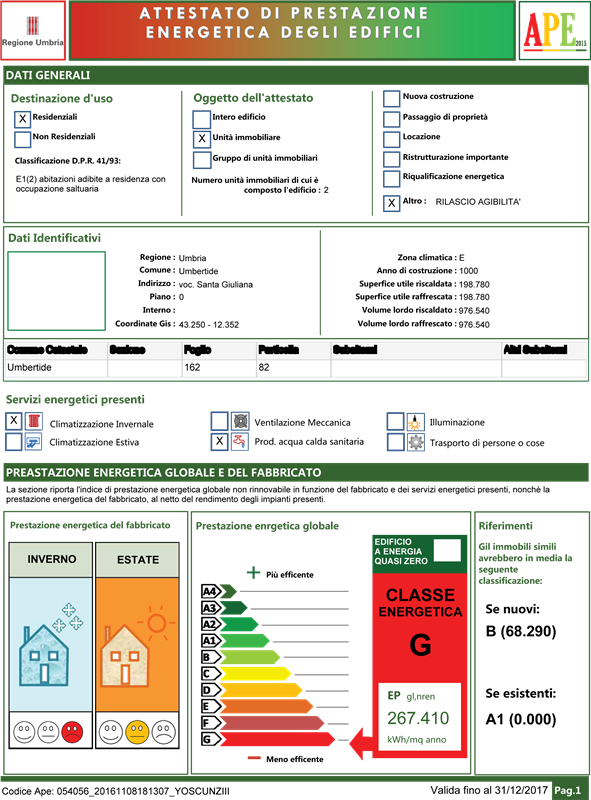 Other properties you might be interested in