Restoration project: an authentic Tuscan farmhouse with out-buildings, 2 hectares of land.

Located about half-way along the Niccone valley and literally on the border between Umbria and Tuscany, this adorable and totally authentic Tuscan farmhouse is on two levels with the traditional animal stalls on the ground floor and the habitable space on the first. With an external staircase and loggia, a couple of annexes, an original bread oven and a little covered portico on the ground floor, it is the epitome of rural Italian charm and has all of the components that one would expect to see in a property of this kind.

The external staircase leads up to the first floor that consists of a large kitchen with original stone sink and fireplace and four additional rooms currently used as a sitting room (with terracotta stove) and bedrooms.

On the ground floor, accessed via the stone paved portico, is a large room with a high ceiling that would make a wonderful reception room of some kind. In addition there a number of storage rooms, one of which is currently used as a bathroom.

The property is located about 200 metres from the paved road that runs along the valley floor so access is easy but is tucked out of the way and surrounded by a nice, two hectare plot of land which includes and large flat field to the front (perfect for a pool) and a wooded hillside to the rear.

The annexes provide extra space in the form of a piggery that sits to the rear of the property and a striking old tobacco tower and adjacent barn that flanks the driveway.

An absolutely charm packed gem of a property that hasn't been messed about with in the course of the years. It does require renovation (see images of potential project) but has bags of potential.
 
For security reasons the map below indicates only the approximate location.
 
Restauratieproject: een authentieke Toscaanse boerderij met bijgebouwen, 2 hectare grond.
 
Ongeveer halverwege de Niccone-vallei en letterlijk op de grens tussen Umbrië en Toscane, bevindt deze schattige en volledig authentieke Toscaanse boerderij zich op twee niveaus met de traditionele dierenkraampjes op de begane grond en de bewoonbare ruimte op de eerste. Met een buitentrap en loggia, een paar bijgebouwen, een originele broodoven en een klein overdekt portiek op de begane grond, is het de belichaming van landelijke Italiaanse charme en heeft het alle componenten die men zou verwachten te zien in een pand van Deze soort.

De buitentrap leidt naar de eerste verdieping die bestaat uit een grote keuken met originele stenen gootsteen en open haard en vier extra kamers die momenteel worden gebruikt als zitkamer (met terracotta kachel) en slaapkamers.

Op de begane grond, toegankelijk via de met stenen geplaveide portiek, is een grote kamer met een hoog plafond die een prachtige ontvangstruimte zou kunnen vormen. Daarnaast zijn er een aantal bergingen, waarvan er één momenteel wordt gebruikt als badkamer.

De woning is gelegen op ongeveer 200 meter van de geasfalteerde weg die langs de vallei loopt, dus de toegang is gemakkelijk, maar is weggestopt en omgeven door een mooi perceel van twee hectare met een groot vlak veld aan de voorkant (perfect voor een zwembad) en een beboste heuvel aan de achterkant.

De bijgebouwen bieden extra ruimte in de vorm van een varkensstal aan de achterkant van het pand en een opvallende oude tabakstoren en aangrenzende schuur die de oprit flankeert.

Een absoluut charme vol juweel van een pand dat niet is verpest.Un autentico casale toscano con annessi e 2 ettari di terreno.

Situato a circa metà strada lungo la valle del Niccone e letteralmente al confine tra Umbria e Toscana, questo adorabile e totalmente autentico casale toscano si sviluppa su due livelli con le tradizionali bancarelle di animali al piano terra e lo spazio abitabile al primo. Con una scala esterna e una loggia, un paio di annessi, un forno per il pane originale e un portico coperto al piano terra, è l'epitome del fascino rurale italiano e ha tutti i componenti che ci si aspetterebbe di vedere in una proprietà di questo tipo.

La scala esterna conduce al primo piano composto da una grande cucina con lavello e camino in pietra originali e quattro stanze aggiuntive attualmente utilizzate come salotto (con stufa in terracotta) e camere da letto.

Al piano terra, accessibile tramite il portico lastricato in pietra, si trova una grande sala con un soffitto alto che renderebbe un meraviglioso salone di qualche tipo. Inoltre, vi sono numerosi locali di deposito, uno dei quali è attualmente utilizzato come bagno.

La proprietà si trova a circa 200 metri dalla strada asfaltata che corre lungo il fondovalle, quindi l'accesso è facile ma è nascosto e circondato da un bel terreno di due ettari che comprende e un ampio campo pianeggiante nella parte anteriore (perfetto per una piscina) e una collina boscosa sul retro.

Gli allegati offrono ulteriore spazio sotto forma di un porcile che si trova sul retro della proprietà e una suggestiva vecchia torre di tabacco e fienile adiacente che fiancheggia il vialetto.

Una gemma assolutamente incantata di una proprietà che non è stata rovinata nel corso degli anni. Richiede rinnovo (vedi le immagini del potenziale progetto) ma ha sacche di potenziale.
 
Per motivi di sicurezza, la mappa in basso indica solo la posizione approssimativa.
Tenure: Freehold
EPC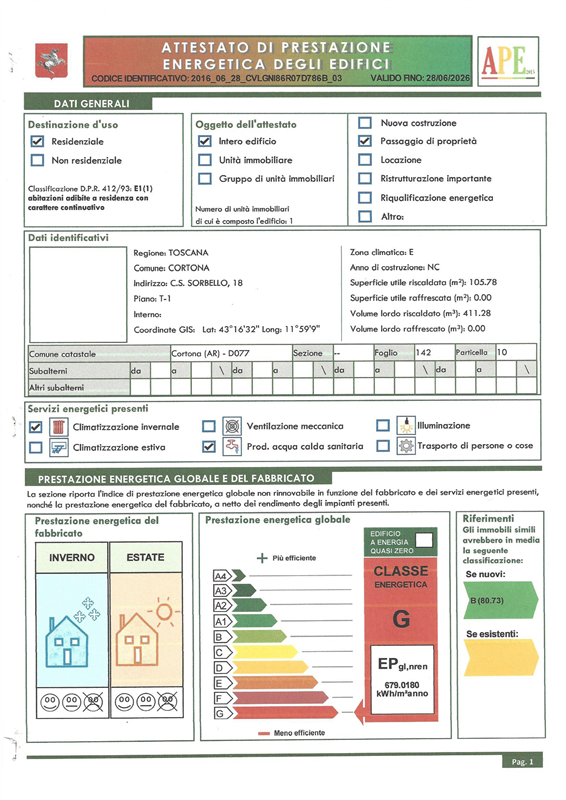 Other properties you might be interested in