Desirable location within walking distance of the beautiful, well serviced village of Montecchio.

Traditional style house with the convenience, safety and low maintenance of a recent build.  South facing, 3 bedrooms, 4 bathrooms, with a room in the basement currently used occasionally as a 4th bedroom which is served by an en-suite bathroom. Pool, Olive Grove and great views.
 
Possibility of alteration to include another bedroom with appropriate permission.
Excellent rental history, and easy to close up securely if absent.
Convenient to A1 motorway, 3 international airports, train station and bus service.
Well maintained driveway with electric gates to fenced area around house.
Salt water swimming pool, fruit trees, flower and vegetable gardens.

Located in the Umbrian hills and within a 20 minute walk to the centre of Montecchio, the  property provides the perfect location for relaxation. Located on the South facing side of a small valley, it offers privacy without being secluded. It serves very well as a rental property with great potential for added bed space.

The house is a stone built traditional style house with oak and chestnut roof beams and cotto tiled floors. Built in 2004, the interior is open, bright and spacious, comprising two floors above ground level and a basement floor which has garage access to the side of the house. The kitchen opens to a shaded terrace providing a lovely setting for outdoor meals.

Water and central heating are fueled by liquid gas but a wood pellet stove may be substituted for the central heating. A log burning stove and open fireplace provide cosy winter warmth.
Fast broadband access is now provided by fibre optic cable. The tap water is drinkable and a water purifier removes excessive calcium and provides soft water for washing and showering.

The house is located in a hectare of hillside with wonderful views. It contains over one hundred olive trees, many fruit trees and a productive vegetable garden. An electric gate gives access to a gravel covered parking area to the side and a carport to the back of the house. This fenced area also contains a large salt water system swimming pool (12 X 6 metres) which lies slightly below the house with layered lawn terraces and walls of local travertine stone. A vine covered pergola with stone barbecue and sink are situated near the pool, with a conveniently located garden shed.

The hilltop town of Montecchio is one of the Borghi piu belli dItalia(http://borghipiubelliditalia.it/project/montecchio/) The old village centre has an authentic historical atmosphere with the steepled little houses and narrow winding streets dating back to the 12th century. The nearby excavated ruins of ancient Roman and Etruscan tombs are open to visitors. The village has all the essential services, bank with ATM, inviting coffee bars, post office and grocery shops. The enchanting town of Orvieto is less than 20 km away with an exceptionally well stocked supermarket and shopping area. The historical hilltop town centre of Orvieto provides a beautiful example of traditional Umbrian architecture, art, Etruscan lifestyle and medieval pageantry. The Duomo or cathedral is famous for its front façade and interior frescos.  Other beautiful sites within a day?s visit include Todi , Perugia, Assisi, Narni, Civitta vecchia of Bagno Regio and Lake Trasimeno.
Access going North to the Autostrada del Sole or main motorway of the peninsula is at the entrance to Orvieto.  Travelling South the nearest motorway entrance is Attigliano, about the same distance from the house. The nearest train station is at Alviano which is 11 Km away. The nearest airport is Perugia followed by Fiumicino and Ciampino in Rome.)
 
For security reasons the map below indicates only the approximate location.
 
Posizione desiderabile a pochi passi dal bellissimo e ben servito villaggio di Montecchio.

Casa in stile tradizionale con la comodità, la sicurezza e la bassa manutenzione di una costruzione recente. Esposto a sud, 3 camere da letto, 4 bagni, con una stanza nel seminterrato attualmente utilizzata occasionalmente come una quarta camera da letto che è servita da un bagno privato. Piscina, uliveto e fantastici panorami.
 
Possibilità di modifica per includere un'altra camera da letto con l'autorizzazione appropriata.
Eccellente storia di noleggio e facile da chiudere in modo sicuro se assente.
Comodo per l'autostrada A1, 3 aeroporti internazionali, stazione ferroviaria e servizio di autobus.
Vialetto ben tenuto con cancelli elettrici in zona recintata intorno a casa.
Piscina di acqua salata, alberi da frutta, giardini fioriti e orti.

Gewilde locatie op loopafstand van het mooie, goed onderhouden dorpje Montecchio.

Huis in traditionele stijl met het gemak, de veiligheid en het lage onderhoud van een recent gebouwde woning. Op het zuiden, 3 slaapkamers, 4 badkamers, met een kamer in de kelder die momenteel af en toe wordt gebruikt als een 4e slaapkamer die wordt bediend door een en-suite badkamer. Zwembad, Olive Grove en een prachtig uitzicht.
 
Mogelijkheid tot wijziging van een andere slaapkamer met de juiste toestemming.
Uitstekende verhuurgeschiedenis en gemakkelijk veilig af te sluiten bij afwezigheid.
Handig bij de snelweg A1, 3 internationale luchthavens, het treinstation en de busdienst.
Goed onderhouden oprit met elektrische poorten naar afgesloten terrein rondom woning.
Zwembad met zout water, fruitbomen, bloemen- en moestuinen.

Gelegen in de Umbrische heuvels en op 20 minuten lopen van het centrum van Montecchio, biedt de accommodatie de perfecte locatie voor ontspanning. Gelegen aan de zuidkant van een kleine vallei, biedt het privacy zonder te worden afgezonderd. Het dient zeer goed als een huurwoning met een groot potentieel voor extra bedruimte.

Het huis is een stenen huis in traditionele stijl met eiken en kastanjehouten balken en cotto-tegelvloeren. Gebouwd in 2004, het interieur is open, licht en ruim, bestaande uit twee verdiepingen boven het maaiveld en een kelderverdieping met garage toegang tot de zijkant van het huis. De keuken komt uit op een schaduwrijk terras en biedt een heerlijke setting voor buitenmaaltijden.

Water en centrale verwarming worden gevoed door vloeibaar gas, maar een houtpelletkachel kan de centrale verwarming vervangen. Een houtkachel en open haard zorgen voor gezellige winterwarmte.
Snelle breedbandtoegang wordt nu geleverd door glasvezelkabel. Het kraanwater is drinkbaar en een waterzuiveraar verwijdert overtollig calcium en zorgt voor zacht water voor wassen en douchen.

Het huis is gelegen op een heuvel met een prachtig uitzicht. Het bevat meer dan honderd olijfbomen, veel fruitbomen en een productieve moestuin. Een elektrische poort geeft toegang tot een met grind bedekte parkeerplaats aan de zijkant en een carport aan de achterkant van het huis. Dit omheinde gebied bevat ook een groot zoutwatersysteem zwembad (12 x 6 meter) dat iets onder het huis ligt met gelaagde gazons en muren van lokale travertijnsteen. Bij het zwembad ligt een pergola met druivenranken, een stenen barbecue en een gootsteen en een gunstig gelegen tuinhuis.

Het heuveldorp Montecchio is een van de Borghi piu belli dItalia (http://borghipiubelliditalia.it/project/montecchio/) Het oude dorpscentrum heeft een authentieke historische sfeer met de kleine huisjes en smalle straatjes uit de 12e eeuw eeuw. De nabijgelegen opgegraven ruïnes van oude Romeinse en Etruskische graven staan ​​open voor bezoekers. Het dorp heeft alle essentiële diensten, bank met geldautomaat, uitnodigende koffiebars, postkantoor en supermarkten. Het betoverende stadje Orvieto ligt op minder dan 20 km afstand met een uitzonderlijk goed gevulde supermarkt en winkelgebied. Het historische stadscentrum van Orvieto op een heuveltop is een prachtig voorbeeld van traditionele Umbrische architectuur, kunst, Etruskische levensstijl en middeleeuwse praal. De Duomo of kathedraal staat bekend om zijn voorgevel en interieurfresco's. Andere mooie bezienswaardigheden binnen een dagbezoek zijn Todi, Perugia, Assisi, Narni, Civitta vecchia van Bagno Regio en het Trasimenomeer.
Toegang naar het noorden naar de Autostrada del Sole of de belangrijkste snelweg van het schiereiland is bij de ingang van Orvieto. Als u naar het zuiden reist, is de dichtstbijzijnde snelwegingang Attigliano, op ongeveer dezelfde afstand van het huis. Het dichtstbijzijnde treinstation is in Alviano, op 11 km afstand. De dichtstbijzijnde luchthaven is Perugia, gevolgd door Fiumicino en Ciampino in Rome.)
 
Om veiligheidsredenen geeft de onderstaande kaart alleen de geschatte locatie aan.
EPC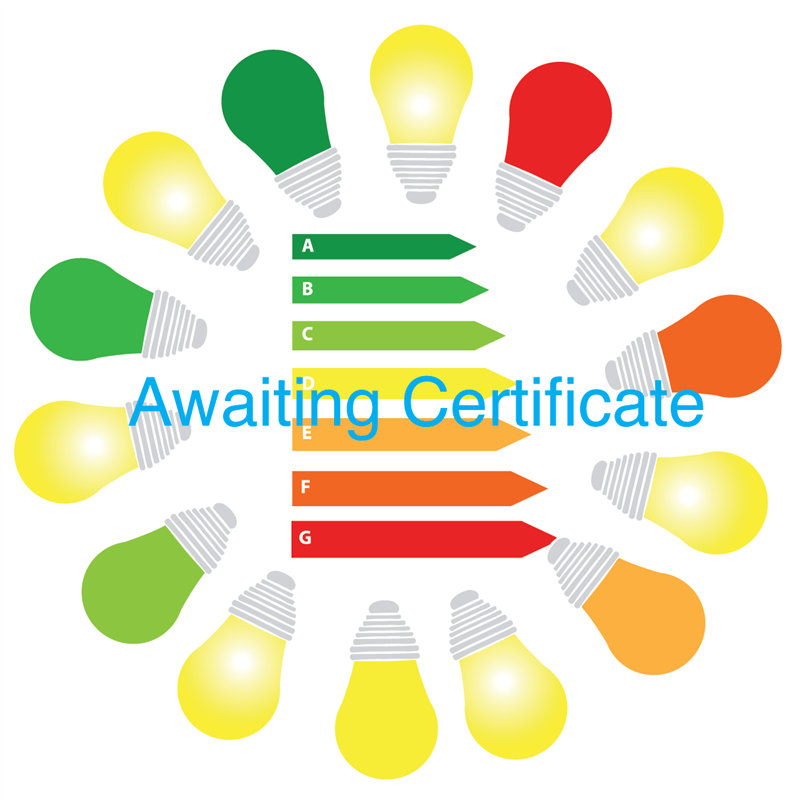 Other properties you might be interested in